Air Treatment
Naturally Yours
905-473-5164
Kills Mould, Mildew & Bacteria - Superior, scientifically advanced technology helps improve the home/cottage environment - attacks particulates, microbes and gases/odours . FREE TRIAL at your Home or Cottage by contacting Glendyne at 905-473-5164, toll free 1-866-481-3425 or gmonreal@pathcom.com

www.naturally-yours.myshaklee.com
Bait
Crystal Lake Marina
705-488-2011
www.crystallakemarina.ca
email: info@crystallakemarina.ca

We always have a fresh box of dew worms to help you and your kids "catch the big one". Open 7 days a week to serve you.
Boat storage (inside and out), convenience store, propane exchange, water exchange, lots of new water toys, slip and boat rentals and this year we have added a 3 bedroom Cottage Rental which will also be winterized for Ice fishing. 10th anniversary for 2011. Winter hours are Thurs-Sunday 9-5 all other days call ahead 705-488-2011

Bed and Breakfast
Kinmount House
(705)-488-2421
Having a big event at your cottage? Need more room for the in-laws? At the Kinmount House Bed and Breakfast your host, Patrick Healey, provides an atmosphere that will help you and your friends and family relax and shed layers of stress. Located on Burnt River, Kinmount is an ideal location for canoeing, kayaking, fishing and swimming. We are also adjacent to the Victoria County Rail Trail for hiking, cycling, jogging, ski-dooing, cross country skiing, horseback riding and more. For more detail please click www.kinmounthouse.com or call (705)-488-2421 or 1-800-511-0211.

Building Supplies
Austin Lumber
705-488-2961
Offering a complete line of lumber and building materials to help get your project underway. Our knowledgeable staff is here to
help with any of your building needs! www.jaustinandsons.com
Lafarge Ready Mix
705-887-2820
contact Dave Snelling dave.snelling@lafarge-na.com
Catering

Contracting
Clear Bay Contracting
705-738-0242
Contact: Richard Haraszti
email: clearbay@sympatico.ca
back to top
Aaron Belton Construction
705-344-2958
Contact: 705-344-2958
email: beltonconstruction@gmail.com

Quality cottage renovations, additions and new construction. Specializing in custom bathrooms and interior finishes, garages, decks and siding. Lots of experience working on Crystal Lake and many satisfied cottager owners.

Paul Silver
705-488-2919

Carpentry-Additions-Renovations-Plumbing-Siding-Roofing-Odd Jobs
25 years experience serving Kinmount & area
References available on request.

Contact: Paul Silver 705-488-2919
e-mail: lynne.kilby@sympatico.ca


S&D Construction
705 454 3273
Construction and landscape service out of Burnt River, private road work done, sand, gravel, topsoil and excavating done. Contact Scott Sabovitch at 705 454 3273 or Ff2063@hotmail.com

back to top

APP Construction
Allan Pearson
705-738-5926
APP Construction is a locally owned construction and carpentry contractor offering personal service for home and cottage construction and renovations." Contact Allan Pearson at 705-738-5926 or allan@appconstruction.ca or visit their website at www.appconstruction.ca

back to top

Connell Homes
John Connell
705-793-9338
New Homes, cottages, renovations, insulated concrete forms . Visit their website at http://www.connellhomes.ca/

back to top

Stuart Charity Construction
Stuart Charity
705-738-5546
Custom Homes and cottages, additions, renovations, insulated concrete forms. Visit their website at http://www.stuartcharityconstruction.ca/

back to top

Cottage Improvements
Paul Silver
705-488-2919
Carpentry-Additions-Renovations-Plumbing-Siding-Roofing-Odd Jobs
25 years experience serving Kinmount & area
References available on request.
Contact: Paul Silver 705-488-2919
e-mail: lynne.kilby@sympatico.ca

Environmental Products
Naturally Yours
905-473-5164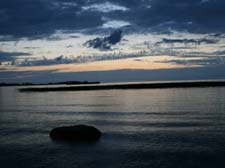 We need to be protecting our vacation investments and our lake from toxins. (As seen on the Oprah show 4 times in 2007/2008) Contact Glendyne, your specialist in environmental products, gmonreal@pathcom.com, visit www.naturally-yours.myshaklee.com
Garden Design
Garden Creations
Holly Johnston
705-879-8249
gardencreations89@gmail.com
Garden design, planting, seasonal flowers, pruning & on-going maintenance

General Store
Crows Nest Store
1977 Crystal Lake Rd
705-488-1256
Propane, ice cream, fresh bread, worms for fishing, movie rentals, indoor boat storage, basic food supplies and more, plus free smiles and general good cheer!

Larry Golloher

back to top
Housekeeping
Alice Swinson
705-488-3399
Housekeeping Available - Mature Lady looking for housekeeping employment for residential and cottages. Has lived in the area for over 30 years and is bondable.

makmiles@hotmail.com

Home Improvements
Paul Silver
705-488-2919
Carpentry-Additions-Renovations-Plumbing-Siding-Roofing-Odd Jobs
25 years experience serving Kinmount & area
Contact: Paul Silver 705-488-2919
e-mail: lynne.kilby@sympatico.cca

Insurance
Hubbard Insurance Brokers
1-800-900-2009
Family Owned and Family Run!

Home, Cottage, Boat Insurance and more! Business insurance of all types, IT Insurance, Executive Risk Protection, Construction, Contractors, Transportation, Not For Profit and Manufacturing to name a few. We're Crystal Laker's with over 40 yrs of risk management and insurance experience. We'd be pleased to answer any questions you may have, regardless of where you coverages may currently be placed.

feel free to email john@hubbardinsurance.com and visit us online and learn about cottage insurance at hubbardinsurance.com

Internet
Cottage Country Internet
1-866-629-6616
High Speed Wireless Internet

web site: http://www.cottagecountry.net/


back to top
Martial Arts
TAOIST TAI CHI
705-488-1436
A gentle form of martial arts that benefits mind and body.
KINMOUNT Galway Hall, 579 Galway Road
Introductory classes : Mondays and Thursdays 9:30 to 11:00 am
Continuing classes : Thursdays 11:00 to 12:30
OPEN HOUSE – Thursday, September 13, 2012 9:30 am
For info call Marg
back to top
Markets
back to top
Marinas
Crystal Lake Marina
705-488-2011

www.crystallakemarina.ca
email: info@crystallakemarina.ca
Boat storage (inside and out), convenience store, propane exchange, water exchange, lots of new water toys, slip and boat rentals and this year we have added a 3 bedroom Cottage Rental which will also be winterized for Ice fishing. 10th anniversary for 2011. Winter hours are Thurs-Sunday 9-5 all other days call ahead 705-488-2011
Walsten Marine
705-488-2811

see their website at: walstenmarine.com
back to top

Mortgages
Ted Ferg
Your Mortgage Specialist
Local 416-522-5516
Toll Free 888-640-1711
Painting
Plumbing
Paul Godwin Plumbing
705-454-1540
Contact: godwin@nexicom.net

Property Maintenance

Poison Ivy Control
Real Estate Services
Dianne Spring
705-488-3000
Remax

diannespring.com
back to top
back to top
Roofing
National Roofing
1-866-445-4403
Roofing is a messy, nasty job, and we love it! We are licensed, bonded, insured and we are an Ideal Homes authorized residential roofing installer. We install asphalt shingles, eavestroughs, soffit, fascia, metal roofing and cedar shingles. Email Todd McKee at: loyalknight1@hotmail.com
back to top
KWM Enterprises
Keith Meritt
1-705-324-3155 or 1-705-878-6571

"For all your roofing needs" – Committed to offering a dependable and reliable roofing service to the Crystal Lake community. Accommodating all your roofing needs (no air guns on all work). References include J. Austin & Sons, Stuart Charity Construction, Chuck Hopkins Crane Service. Call Keith Merritt at (705) 324-3155 or cell (705) 878-6571
back to top
Restaurants & Supplies
Discus Supply Company
132 Cooperage Crescent,
Richmond Hill, ON, L4C 9L8
1-905-660-3388
Wholesale distribution of restaurant supplies, cups, bags, cutlery, bowls, plates, etc.
See website at: discussupplyco.com
back to top
Snow Removal
705-488-1533
Roof Shoveling Avaiable: If your worried about the weight of the snow on your roof but don't want to shovel it off yourself, call Mike at (705) 488-1533 or madman_mike1@hotmail.com
back to top
Tree Services
MC Tree Service
705-439-4183
Pruning, firewood, removals, lot & hydro removing, stump removal. see their web site at: mctreeservice.ca
call Mike Cartlidge (705) 439-4183 or info@mctreeservice.ca
back to top
Water Treatment
Naturally Yours
905-473-5164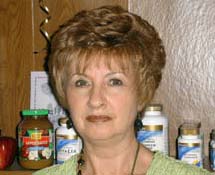 Removes bacteria - A unique feature of the Shaklee Aqua System II is that it's cleanable: the ceramic cartridge may be scrubbed to remove any built-up contaminants on the outside of the filter. It's ideally suited for those sources of drinking water where there's a known problem of particles in the water - i.e., when people draw their drinking water from a well or a lake. Removes bacteria, including 100% coliform bacteria, such as E coli.
Other water systems available include the World's Best Water Filtration Pitcher, BestWater MTS 2000 (Undercounter or Countertop Unit), and BestWater Reverse Osmosis System. Contact Glendyne at 905-473-5164, toll free 1-866-481-3425, gmonreal@pathcom.com or http://www.naturally-yours.myshaklee.com
back to top
Web Site Design
Special FX Web Site Design
519-622-3987/705-454-9260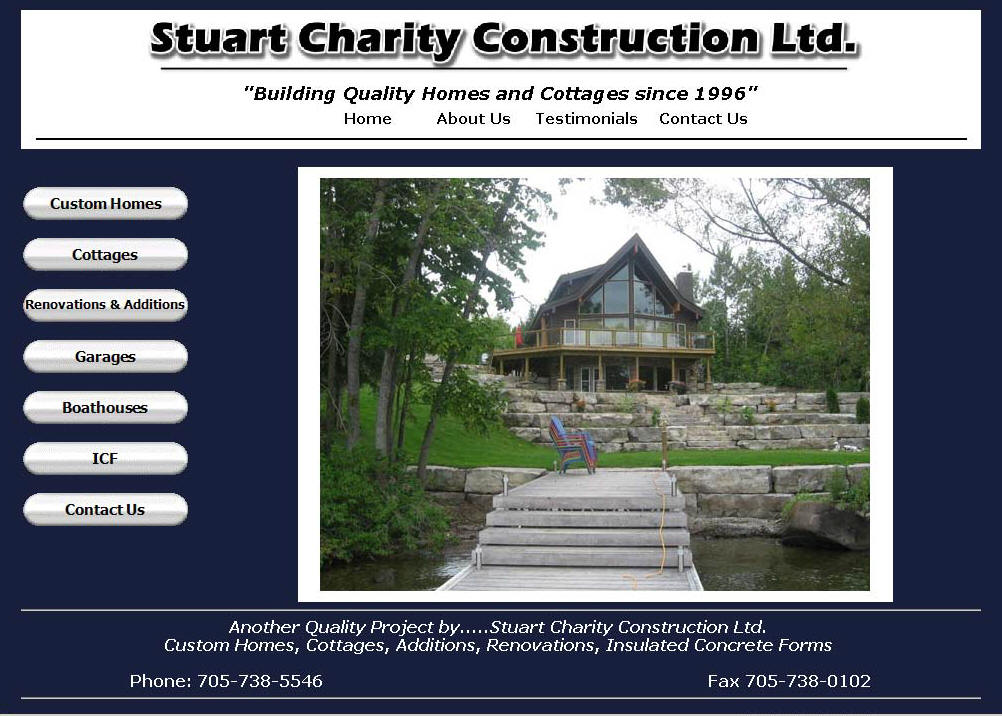 Jim Russell provides complete web site design and maintenance for all types of small business and non-profit organizations. Your own web site can be complex or simple, but does not have to be costly. We can arrange for your own domain name registration, we'll provide web hosting services, design your layout and content, establish email accounts, and maintain your site - even provide your own on-line discussion forum or on-line web storefront with credit-card payment systems. For cost effective web design, . See some examples of web sites that SpecialfX has done!
back to top